What is the Role of Performance Testing for Businesses Across Industries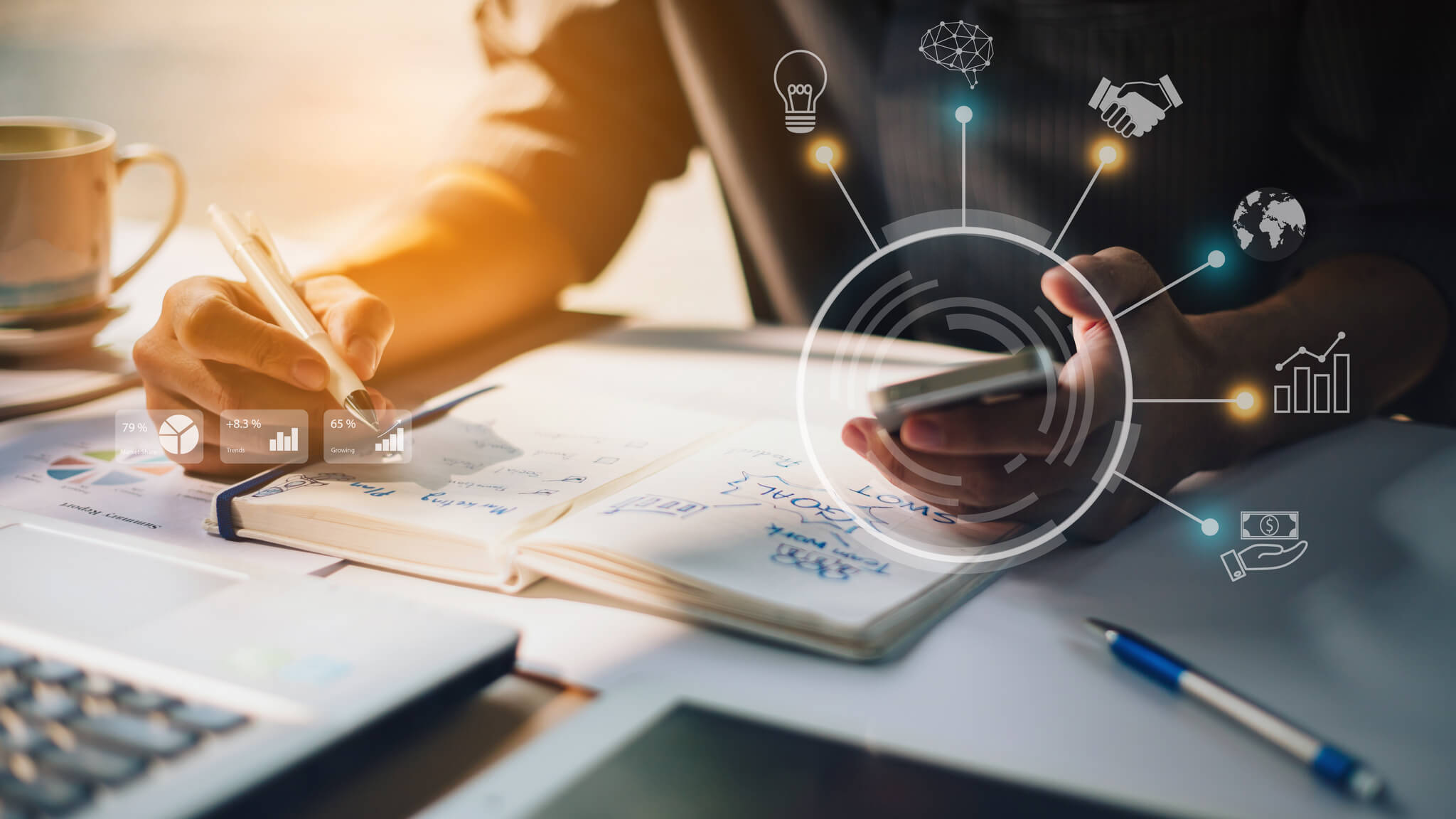 The need for high-performing apps has increased significantly since we were first exposed to technology as users. For businesses across industries, the situation has created significant peer pressure, strengthening the concept of smooth performance and excellent customer experience. It's because users today need programs that can provide hassle-free usage regardless of load.
Businesses require apps designed to get beyond problems like horrible network conditions, heavy user loads, and low bandwidths, given all the hoopla surrounding tech items and software that can perform operations smoothly. The entire concept is quite realistic because any user who struggles with an application that prevents them from achieving their goals will inevitably steer toward rivals. Therefore, organizations must consider performance testing services for the best outcomes to guarantee a pleasant and consistent user experience.
In this blog, we'll emphasize every specific aspect of performance testing while also exploring its advantages, along with a variety of market statistics.
What is Performance Testing?
Performance testing is a component of the software testing and quality assurance process that verifies the product under the test's responsiveness, dependability, scalability, and speed. By performing standard performance testing, it is possible to determine whether a piece of software or application will function well across various bandwidths, loads, and networks. Additionally, the services for performance testing assist you in locating any problems with latency, load balancing, runtime errors, speed optimization, etc.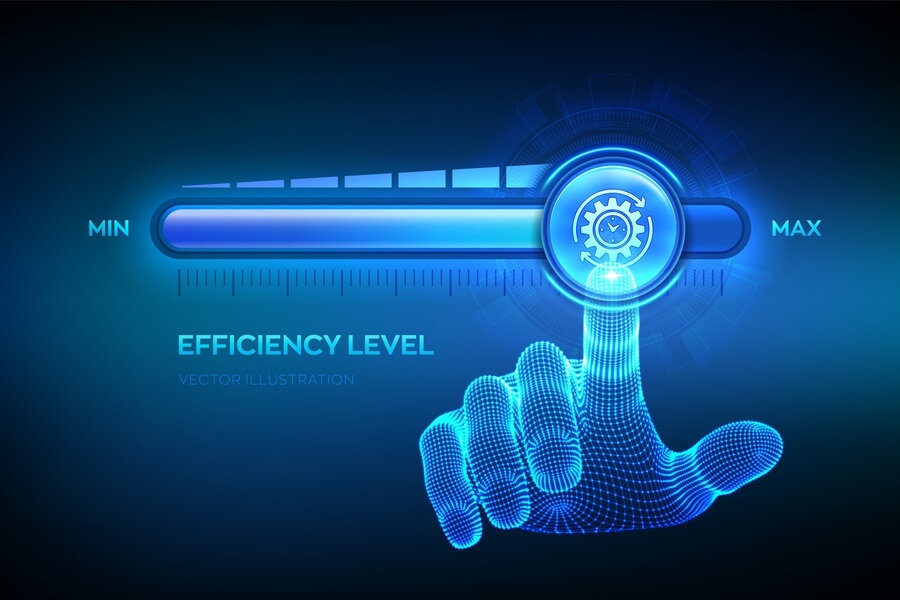 Why is Performance Testing Required?
According to a statistic released by Windows, there are 669,000 apps in the Microsoft Store, 2,800,000 in the Google Play Store, and roughly 2,300,000 in the Apple App Store. The report claims that only the best-performing apps stand out in the market and draw users, despite the enormous numbers illustrating the number of identical goods available to fulfill a similar purpose.
It has been reported that Pinterest engineers conducted an experiment in which they rewrote web pages for performance. The blog post is headed "Driving User Growth with Performance Improvements." It consequently resulted in a 40% reduction in Pinner wait times, a 15% rise in SEO traffic, and a 15% rise in conversion rates for new signups.
The figures mentioned above highlight how important it is for businesses to have effective mobile and web applications and websites. Any website that loads within 3 seconds of clicking seems to gratify users more than anything that loads within 7 seconds, but anything longer than that increases the likelihood that a user will leave the website. This is true for eCommerce websites as well as any other service.
More significantly, any efforts to improve the functionality of the program, application, or website are likely to increase SEO traffic, improve conversion rates, and shorten wait times. This means that working with a performance testing organization is a crucial step that testers and developers must take when they need to produce meaningful solutions.
Performance testing benefits for businesses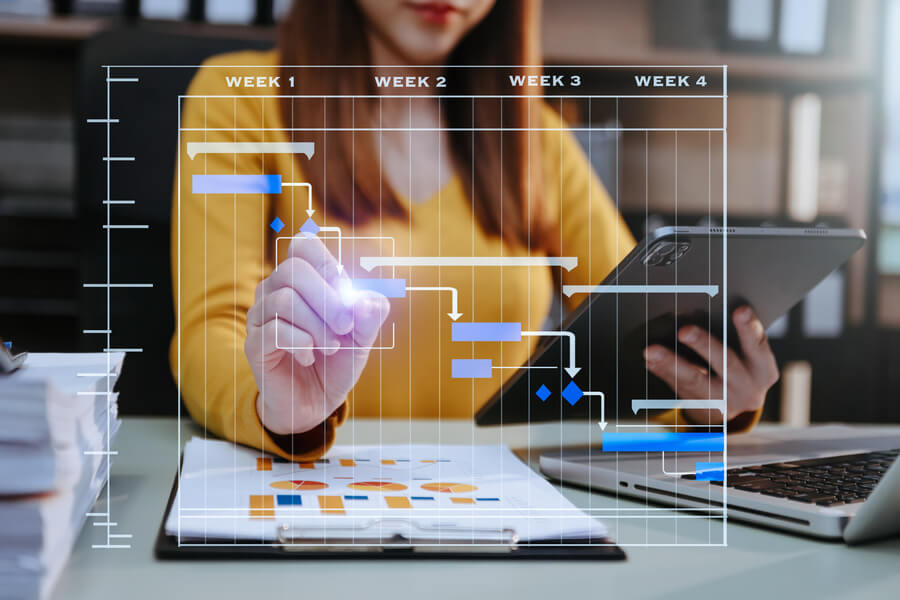 1. Better Response Time
Performance testing is crucial primarily for faster response times for any software entering a production setting or the market. The time it takes a piece of software or an application to provide an output is often how response time is described. In other words, performance testing aims to eliminate lags that can impair outcomes and the user experience.
2. Improves load time
Customers are known to become dissatisfied with websites that take a long time to open, and the same is true for mobile apps that take longer to load; as a result, users either delete the app or switch to the closest rival. By locating and fixing performance- and load-related problems or faults in the software, this testing technique typically reduces the amount of time it takes for apps to load.
3. Additional Scalability
The ability of an application or piece of software to accommodate changing loads is known as scalability. Additionally, the application's load-bearing capability is improved for various test scenarios, system configurations, and user actions by the performance testing services focused on scalability.
4. Quick error identification
Performance testing can assist developers and testers in early and quick error discovery, allowing any bugs impeding the output of the product under test to be promptly fixed.
5. Faster Testing
Performance testing is more of an agile testing technique because testers do not have to wait for the model development process to be finished before starting tests. Instead, the performance testing service enables testers to speed up release cycles by running tests on every part of the overall code. Additionally, the shift-left strategy of most enterprises today is complemented by performance testing combined with agile testing, enabling quicker development and reliable findings.
6. Enhanced customer experience
Performance testing services are integrated into the development process to improve collaboration between developers and testers on user-centered product development. Additionally, the procedure offers quick delivery of goods that might provide customers with a more significant experience, satisfying both the developing brand and users.
7. No Bottlenecks
Last but not least, performance testing enables you to steer clear of any obstacles that can detract from responsiveness and damage the overall experience of the product. Performance testing services focus on system-impacting areas and alert developers before production begins to help them avoid potential hazards.
The Expanding Demand Across Industries for High-Performance Apps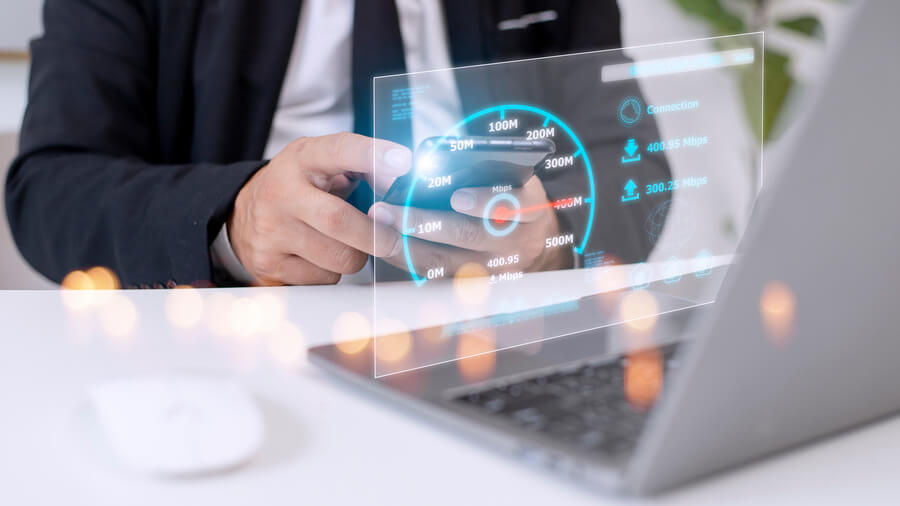 Introducing a slow-moving, poorly developed technology to the users could cause any organization to fall behind since every industry nowadays needs to stay up with the fast-paced activities. Here are some quick observations from a few sectors where performance testing is the only viable option to meet the need for high-performance apps to keep up with the pace.
eCommerce
Both the extent of the eCommerce market and its possibilities are significantly expanding. According to Statista, the eCommerce software application market will dominate the retail industry in 2021, bringing in an estimated 6.53 billion USD in sales. The use of application and software technology has dramatically enhanced the fundamental concept of eCommerce through websites, allowing for easy shopping and the exploration of thousands of products. However, a top-performing application that functions well during busy shopping holidays like Christmas, Halloween, Black Friday, etc., is the only criterion that determines the success of any eCommerce firm.
Healthcare
Healthcare is the next significant sector that tops our list of those with tremendous demand for high-performance software and apps. The market for mHealth apps, which include everything from appointment scheduling to brief report sharing, health data maintenance, and pharmacy apps, was estimated to be worth 40.05 billion USD in 2020 and is projected to grow to 47.7 billion USD by 2021. Overall, the industry relies on seamless apps that can handle all workloads and user needs due to the desire for better healthcare outcomes.
EdTech
Another sector that has successfully made excellent use of application and software technology to speed up education and skill learning is Edtech. With the help of application and software technology, the EdTech sector has completely revolutionized how people used to learn, from interactive virtual meetings with experts to writing tests and graduating. According to Statista, the global EdTech software market is anticipated to reach 10.4 billion USD by 2021, with an average annual growth rate of 200 million and 11.3 billion USD by 2024. Therefore, a more resilient application technology that can withstand all network and load situations while still providing a rich user experience is required.
Telecom
Telecom applications enable communication and information sharing through various platforms, including telephone, video conferencing, broadcasting, television media, instant messaging, emails, etc.
Numerous telecom apps, including retailer apps, mobile wallets, CRM apps, customer support apps, etc., make it simple for customers and businesses to engage, share information, and conduct transactions.
Grand View Research estimates that the size of the worldwide telecom services market was USD 1,657.7 billion in 2020 and is projected to grow at a CAGR of 5.4% from 2021 to 2028. To provide a fantastic CX and safeguard their brand's reputation, telecom firms must make sure their apps load quickly and operate flawlessly amid changing user loads and shifting network circumstances.
BFSI/FinTech
Because they enable users to complete transactions with a single click, banking and finance apps have ingrained themselves into everyday life.
Banking apps have simplified customers' life by enabling on-the-go bill payment, money transfers, ticket booking, insurance purchases, etc. The financial services application market was estimated to be worth USD 103.99 billion in 2019 and is anticipated to reach USD 164.01 billion by 2025, growing at a CAGR of 7.89% over the forecast period of 2020–2025, according to Mordor Intelligence.
Banking apps should run as expected during busy hours to reduce the likelihood of a server crash, app crash, stalled payment, etc. Businesses may provide clients with a flawless online banking experience through high-performing banking apps.
How can QualiZeal help?
Businesses can forecast application behavior and benchmark application performance with QualiZeal. Tx guarantees that the application complies with all contractual commitments and performance SLAs while being responsive, dependable, resilient, and scalable. Tx provides performance and load testing services for various industries and technologies, including client-server, SOA-based, COTS, and web-based n-tier systems.
Our expertise in end-to-end application performance testing, including network, database, and hardware testing, is complemented by our extensive familiarity with all market-leading performance testing and monitoring tools. Response times, break-points, peak loads, memory leaks, resource utilization, uptime, and other information are included in a thorough performance testing report that we produce for the application. To learn more, get in touch with our performance testing specialists at qzinfo@qualizeal.com.