Upgrading Your Business Goals with Hyperautomation – The Industry 4.0 Gamechanger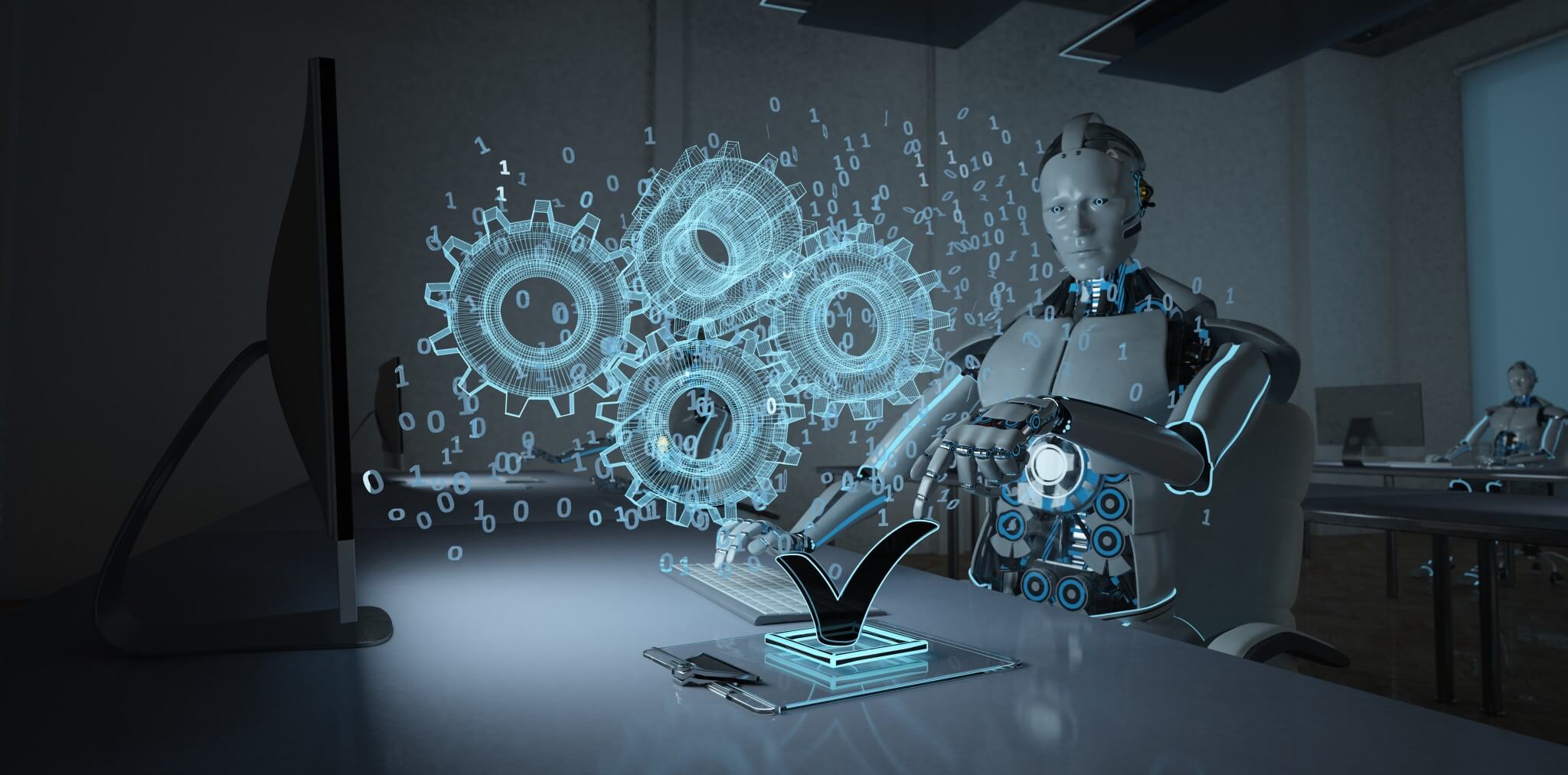 Test Automation has become a growing business necessity, allowing organizations of all sizes and industries to improve productivity, enhance accuracy, and manage valuable employee resources from redundant tasks.
However, now that the benefits of test automation are already widely recognized, businesses are attempting to extend these benefits into areas that were previously not automated. As the digital business evolved in the aftermath of the recent global pandemic, it's clear that operational efficiency, business analytics, and employee satisfaction have all emerged as key differentiators.
Keeping this in mind, CIOs and industry leaders must maximize productivity, reduce spending, and consequently improve operational efficiency in order to succeed and hyperautomation is the key to staying ahead.
"By 2024, organizations using Hyper Automation will see over 30% drop in operational costs."

– Top 10 Strategic Technology Trends for 2020 (Gartner)
Hyperautomation is a combination of multiple technology stacks spanning multiple AI-enabled modules coupled with great infrastructure and frequently augmented with ML and NLP. This is because the tooling provides an optimal result to the business while reducing humane errors and improving the overall operational efficiency.
Hyperautomation vs. Test Automation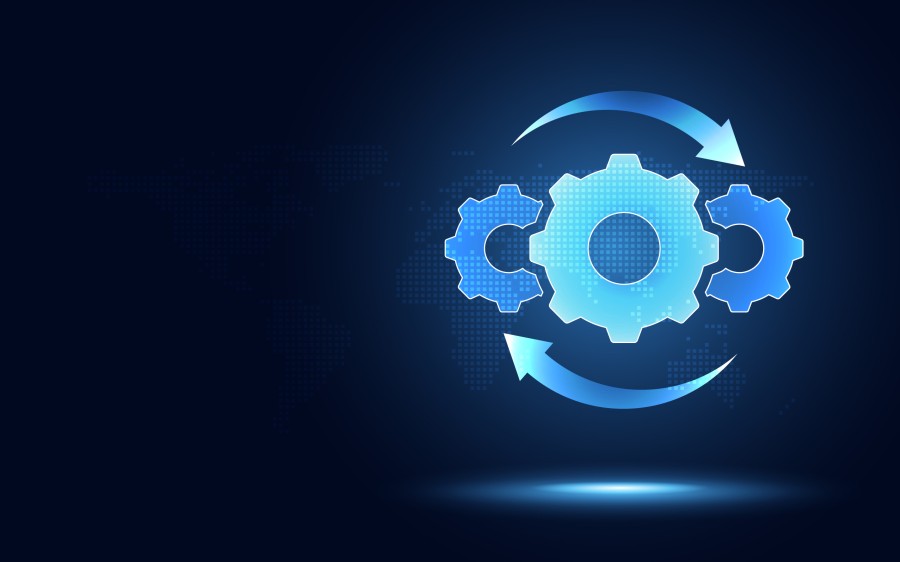 The most significant caveat with classical test automation has been its inability to envision a packaged solution. It is the best solution but often creates a few others that need to be managed or solved. There is usually a case wherein the tool ecosystem needs to be expanded while keeping the overall Quality Engineering process intact.
Hyperautomation was born to address these concerns with application tests, sharing a larger ecosystem, which usually leverages a lot of modern technologies like but not restricted to AI, ML and NLP. It often consumes a decent infrastructure that initially may feel like an overhead but, over a while, starts providing valuable feedback to the overall SDLC.
Hyperautomation is mainly automation taken to its logical conclusion. Both concepts entail using intelligent technologies to complete critical tasks without requiring manual human involvement. While small-scale, process-by-process automation occurs, hyper-automation involves various automation tools and solutions, such as AI, machine learning, and robotic process automation, to innovative automation initiatives.
To sum it up, hyperautomation provides an additional layer of tech blanket to a company's automation capabilities and the finesse of the automation systems themselves.
How will Hyperautomation help your organization become "Digital First"?

Despite only being around for a few years, as this technology matures and becomes more advanced, numerous benefits for businesses can be realized. Hyperautomation employs diverse technology to rapidly extend automation capabilities to any IT or management functions that can be automated.
Intelligent bots deployed in the process can effectively assist in becoming a 'digital first' organization by identifying critical areas for improvement and how to provide an unparalleled customer experience.
1. Increased Workforce Capability
Empowered by the power of Hyperautomation, both technical and non-technical workers are automating versatile processes within their roles and accomplishing goals speedily with the resources available. Hyperautomation can further reduce manual work to focus on more practical tasks, including planning and strategy, that eventually result in remarkable results.
2. Employee Upskilling
With hyperautomation, the non-technical workforce will no longer be entirely dependent on IT. Any team member can become an automation leader within their own department and contribute to change without restriction or apprehension.
3. Improved Efficiency
Gartner predicts that "The shift towards hyperautomation will be a key factor enabling enterprises to achieve improved efficiency, operational excellence, and subsequently cost savings, in a digital-first world".
Improved efficiency impacts the business revenue in two ways. First, it reduces operational costs, allowing organizations to cut unnecessary expenses. Second, it empowers employees to accomplish more, resulting in higher returns of investment..
4. Progressive Analytics
Hyperautomation and data analytics complement each other, enabling organizations to access and analyze the tasks they automate. This encourages sharper, more meaningful insight and forecasts, lowering many of the perils associated with the contemporary business.
Hyperautomation manages the entire automation life cycle, from investigating automation prospects to assessing ROI based on time and expenses saved weekly or monthly.
5. Increased Productivity
Finally, hyper-automation boosts productivity by allowing robots and humans to automate more intricate and end-to-end operations with minimal error. This ultimately leads to an increase in revenue while decreasing costs.
6. Improved product quality and faster delivery
With the automation-first trend in the market, organizations are actively focusing on releasing new products at DevOps speed to ensure a satisfying user experience that can be bolstered by hyperautomation.
What Factors Make Hyperautomation Possible?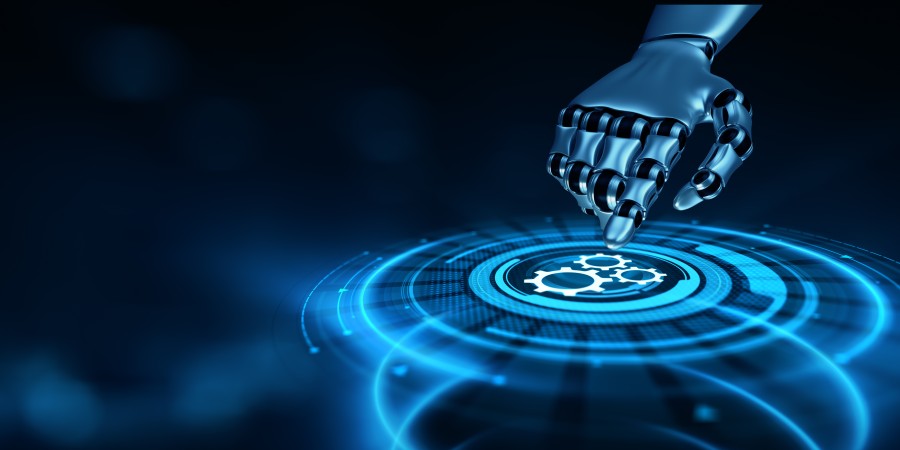 The goal of hyperautomation is to use intelligent process automation (IPA), that also includes AI, RPA, and other techniques to run with less human interference, to streamline business processes across an organization.
Intelligent process automation typically employs both artificial intelligence and RPA, as well as underlying technologies such as computer vision, natural language processing, and machine learning.
While RPA can conveniently handle automated processes and imitating human actions, the arrival of AI has proven to be a game-changer. AI's most significant advantage is the ability to automate the computation of unclassified data, which previously required endless hours of human endeavor and supervision by a data scientist.
Once AI has finished processing the data, RPA enters the picture, demonstrating that IPA is the most helpful intervention for streamlining data-intensive, tedious processes.
It's a win-win situation with Hyperautomation!
The fact that hyperautomation improves operational efficiency cannot be overstated.
According to Gartner:
"The shift towards hyperautomation will be a key factor enabling enterprises to achieve operational excellence, and subsequently cost savings, in a digital-first world".

– Top 10 Strategic Technology Trends for 2020 (Gartner)
Streamlining and enhancing process steps becomes a requirement rather than a choice while incorporating IPA techniques. As a result, the improvement is twofold- A process that has been proficiently optimized and a technology that simplifies segments, resulting in a reduced speed to market, efficiency gains, and increased scalability.
QualiZeal's Hyperautomation Services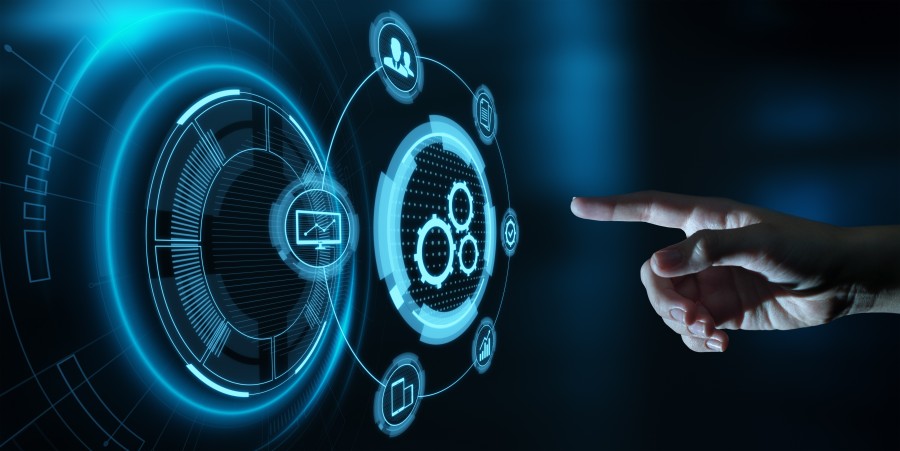 If you're ready to implement hyperautomation in your company, we recommend starting with QualiZeal's test automation framework. This includes a suite of integrated, industry-standard software designed to assist you in overcoming your most demanding operational challenges.
By providing substantial low-code automation solutions, QualiZeal facilitates the experts and brings automation technology in the hands of those who can make the most of it. Simply put, we're democratizing digital transformation, placing more than just development teams in charge, and empowering everyday employees to concentrate on enhancing the work they appreciate.
QualiZeal offers AI-based recommendations and analytics to measure impact, thereby allowing you to reduce manual process time and consumer wait times. You can effectively comply with regulations with QualiZeal, thereby reducing risk and reallocating your time to higher-value work.
Contact us today for more details on using automation, hyper-automation, and AI in your business for your testing needs.