Rimsys and QualiZeal Establish Strategic Partnership for Quality Engineering Transformation
QualiZeal, the leading provider of Digital Quality Engineering services, has established a long-term strategic agreement with Rimsys, the premier and only holistic RIM software for the medical device industry, based in Pittsburgh. Rimsys has chosen QualiZeal to help them achieve their goal of generating higher-quality products and upgrading customer service.
QualiZeal will collaborate with Rimsys to develop a world-class Quality Engineering organization and enable Rimsys to deliver superior products at a faster time to market as a result of this engagement.
On occasion, Rimsys CTO and Co-Founder Brady Ryba said, "As more nations adopt unique market entrance requirements and the global regulatory landscape gets more complicated, RIM (Regulatory Information Management) software systems are becoming increasingly required." This puts MedTech regulatory professionals in charge of comprehending entry requirements and supervising the assembly of complex submission documentation on the front lines. QualiZeal shares our quality mission and principles, offering delivery excellence, quality engineering experience, and a commitment to go above and beyond for mutual success. This alliance, I am confident, will improve our customer experience and product quality."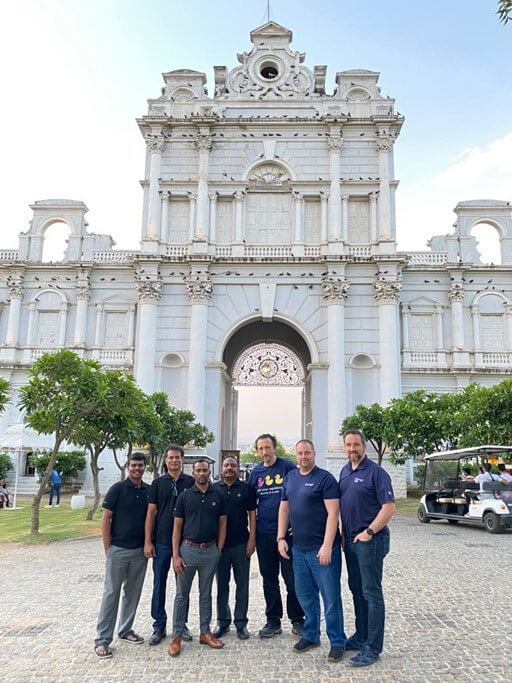 "We are delighted to be recognized as the Quality Engineering partner to help Rimsys, the leading holistic RIM software provider, in their digital journey," said Kote Bipilli, SVP – Client Success, QualiZeal, who added, " We are committed to upholding excellence in software testing methodology, test organization maturity, and product user experience by leveraging our global delivery model, Quality Engineering solutions, and Assets & Platforms."
About Rimsys:
Rimsys is on a quest to bring order to the MedTech industry's regulatory landscape. The Rimsys Regulatory Information Management (RIM) platform digitizes and automates regulatory procedures, freeing teams from inefficient administrative tasks and assisting them in establishing and maintaining worldwide regulatory compliance with confidence. Rimsys quickly centralizes all regulatory information, automates submission processes, and monitors pertinent expirations, standards, and global rules, unlike costly, color-coded spreadsheets or expensive external consultants. Traditional regulatory affairs approaches can't keep up with the worldwide landscape's expanding complexity, and overburdened teams face increased compliance risks.
Rimsys unifies all regulatory activities into a single, integrated platform, including registrations, fundamental principles, UDI, standards management, and regulatory intelligence. Rimsys helps leading global MedTech firms like Johnson & Johnson, Siemens Healthiness, and Omron get new products to market faster and decrease revenue risk from non-compliance, product recalls, and premature expirations. Visit www.rimsys.io for additional details.
---
To know more about QualiZeal x Rimsys partnership, visit: