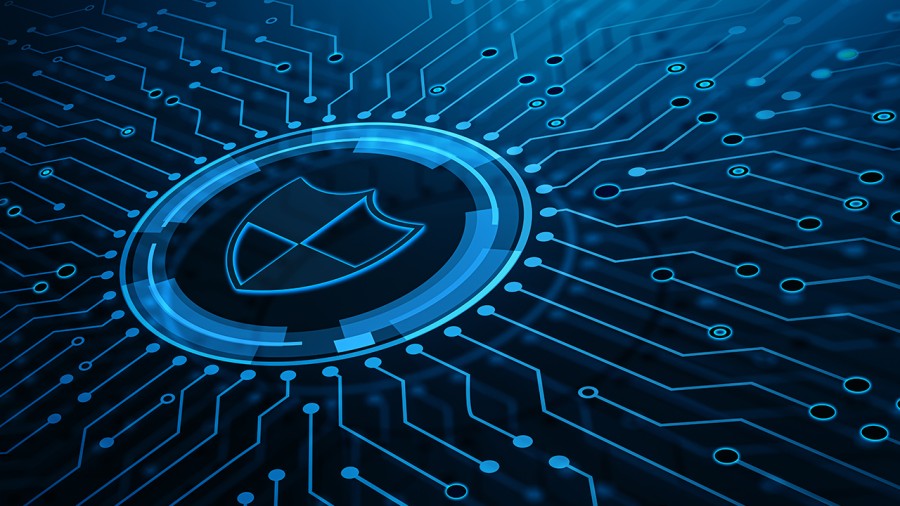 According to the World Economic Forum Global Threats Report 2022, cyberattacks are listed fifth among the top 10 global risks for the next ten years, behind data fraud and theft at number four. The annual number of cyberattacks worldwide reached an all-time high last year even as the governments and corporate leaders are heavily invested in supporting good cybersecurity policies, and global spending on security is continuously increasing.
While worldwide trends are pointing to industrial digitalization and Industry 4.0 processes are already aimed at higher productivity, Industrial cybersecurity professionals grapple with how to ensure the cyber-safe functioning of modernized facilities. No matter how sophisticated or expensive, there is no one method—no "silver bullet"—that can completely protect production plants. Therefore, cybersecurity specialists must work harder to reduce risks, while process experts must boost productivity and profitability.
Surveying the Cybersecurity Landscape in the digital world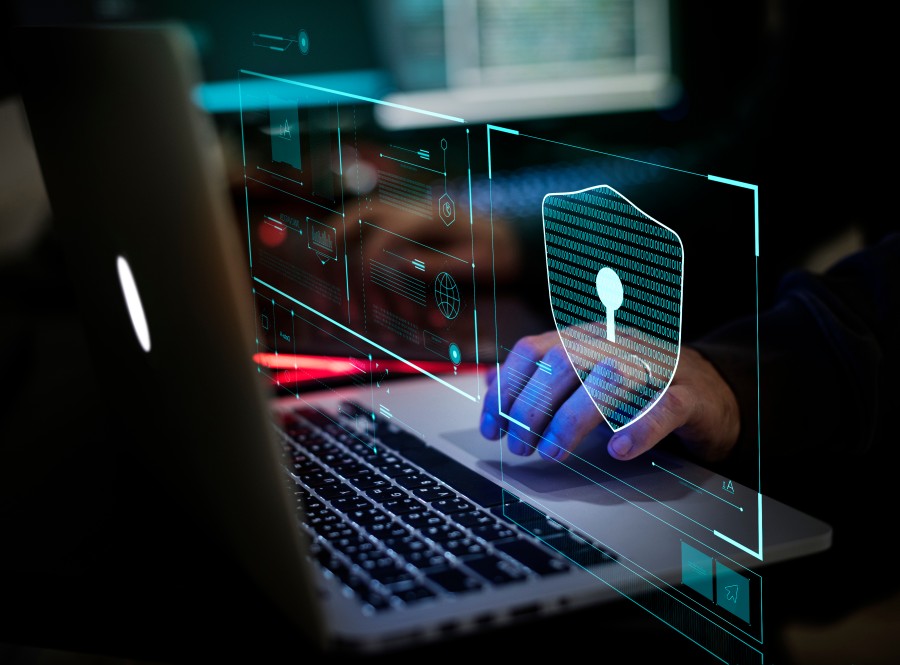 The rapid transition to digital technology has revealed many existing vulnerabilities in our systems and organizations. Cyber risk is one of the most significant global risks that must be handled immediately.
Online frauds, phishing scams, and other digital crimes affect hundreds of people daily. Numerous firms have suffered severe harm, the most notable ones being:
Billionaires on Twitter, including Bill Gates, Jeff Bezos, Warren Buffett, Elon Musk, and others, had more than $100,000 in Bitcoin stolen from their accounts.
Marriott disclosed that roughly 5.2 million hotel guests' personal information had been obtained with the intention of fraud in 2020.
The sale of roughly 500,000 user accounts on a dark web forum was the most prominent of Zoom's several security concerns.
The risk does not end here. Even modern requirements that keep the world working, such as water treatment facilities and energy networks, would be simple to destroy if there were no strong cybersecurity protections.
Due to this ongoing threat, countless organizations face major problems including bankruptcy, lawsuits, and fraudulent scams. Therefore, cybersecurity in the digital world is fundamentally important because it helps to protect the way of life we have grown to love.
Data encryption and cyber security in 2022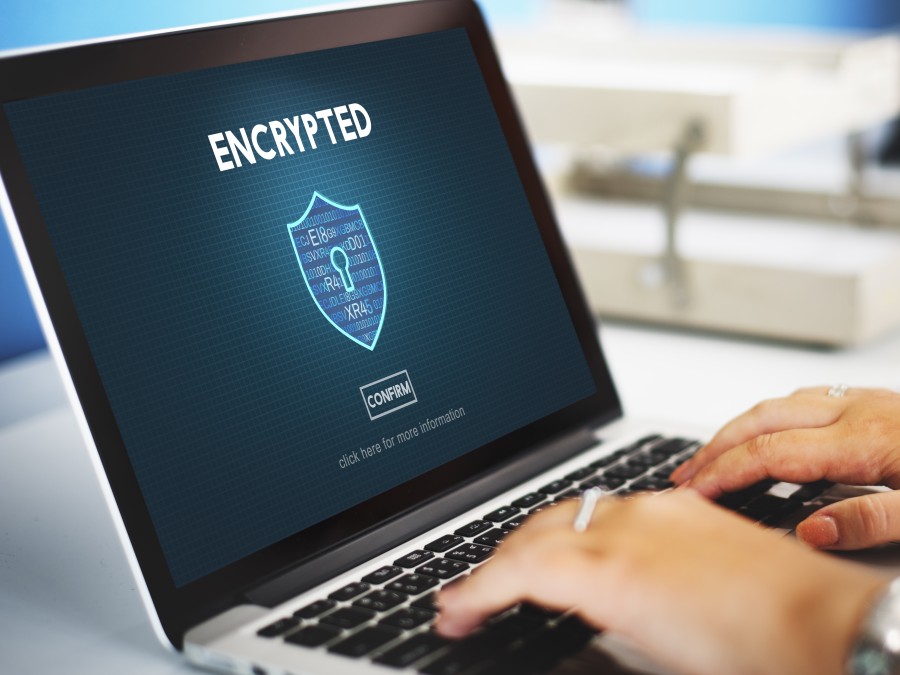 We discovered while researching cybersecurity that it primarily focuses on safeguarding data and systems from unauthorized identities. But how do we accomplish that? The answer- By utilizing cryptographic methods.
To accomplish cryptography, data encryption is used. It is the procedure for encoding data by changing the original text or information, known as plaintext, into ciphertext, an alternate text. This ensures access to the original data to only those with permission.
Although encryption does not stop interference, it prevents a would-be interceptor from deciphering the material. A key must be used to decrypt the data, and only authorized individuals will have access to it. Remember that hackers can interpret encrypted data with the necessary knowledge or resources, some of whom might have harmful intentions.
A broader perspective and a more assertive communication skill set are needed to transform cybersecurity from a support role into a business-enabling function. Cybersecurity, an essential component of today's corporate performance, significantly impacts various factors, including company reputation, stock value, revenue, brand equity, customer relations, and product time to market. Therefore, in the digital age, leaders must:
Encourage Internal and External Collaboration
Cybersecurity is a team effort. Internal partnerships assist information security teams in becoming more agile and responsive to business needs by offering forums for discussion and decision-making. As the scope of information risk expands to cover a variety of privacy and regulatory concerns in addition to conventional security threats, the number of potential collaborations has increased and will continue to grow. Such a relationship should be established before a crisis rather than following a cybersecurity incident.
Develop and Utilize a Strong Cyber Hygiene Program
The bulk of the cyberattacks in the past ten years might have theoretically been averted by the practical and regular deployment of good cyber hygiene. Leading entry points for a cyberattack include social engineering, which is the psychological manipulation of people into taking activities or disclosing private information, which could be about vulnerabilities also. These vulnerabilities can be found on servers, applications, or endpoint devices and can be exploited.
Protect Access to Mission-Critical Assets
Investments need to be made to augment or scale identity and access management systems to meet new "perimeter-less" and cloud challenges. Concepts that foster higher business mobility and agility also introduce new complexities into an organization's identity and access management system. Adopting novel strategies and technologies tailored to an organization's demand is key to safeguarding mission-critical assets.
Prevent Phishing on Your Email Domain
One of the most influential and widely utilized forms of communication is email, which is heavily reliant on most businesses. The SMTP protocol, which underlies the internet's email system, was created approximately 40 years ago without security and is vulnerable to various attacks. The most frequent entry point is via email; the average company receives over 90% of discovered malware.
Secure Your Supply Chain by Using a Zero-Trust Approach
Nearly 50% of businesses do not evaluate the cyber risk posed by their hardware and software vendors. A zero-trust approach to supply chain security must be the standard because hackers will deliberately try to find and exploit the weakest link in a value chain.
Avoid, Track, and Address Cyberthreats
Security teams continue to discover, on average, close to two-thirds of all attempted breaches despite the increasing pressure from targeted cyberattacks and cybercriminals scaling their operations using more advanced business models like ransomware-as-a-service and DDoS for-Hire and paying for these services with cryptocurrencies. These incidents mask a performance gap between businesses, nevertheless. While many companies thrive in more developed markets and industries, some struggle with the mounting strain from attacks.
Create and put into action a thorough crisis management strategy
In today's environment, where a security incident is, once more, not a matter of if but when crisis management is an essential part of every security program. A conventional security organization that only concentrates on risk analysis and risk mitigation may not be in a position to handle a crisis effectively. Building a committed team that is skilled in crisis management is thus the first step.
Build a Robust Disaster Recovery Plan for Cyberattacks
All enterprises, regardless of size, must be ready for the worst as society becomes increasingly dependent on technology and cyberattacks increase. An organization that doesn't take serious precautions to defend itself could suffer catastrophic reputational, operational, and financial consequences from a significant breach of mission-critical assets.
Foster a Cybersecurity Culture
The classic enterprise security paradigm depicted a technical boundary that insulated and safeguarded the employees behind it, frequently using castle-and-moat terminology. However, a rising number of user contacts with the outside world now circumvent network and physical perimeters and the security measures they provide. They occur continuously on personal devices like smartphones and smartwatches, external websites and social networks, and PCs in homes and coffee shops.
Conclusion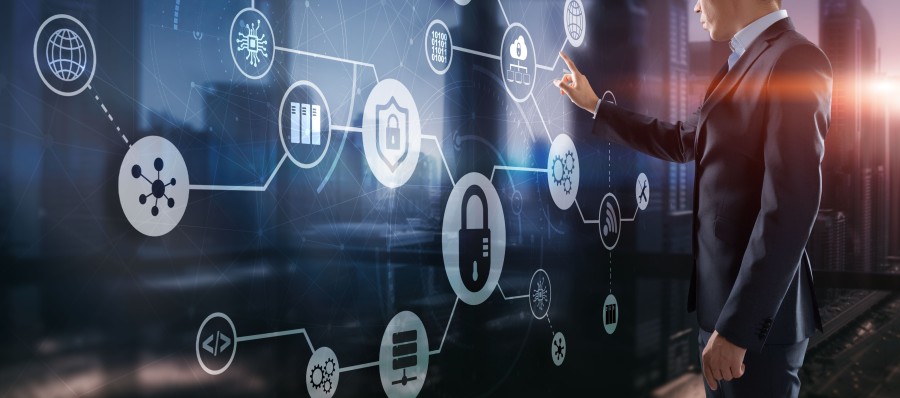 "Looking ahead to 2022-2023, cybersecurity must be seen as a strategic business issue that impacts decision-making. To mitigate risks like ransomware and social engineering, organizations must ask not simply how they are protected, but how well – with an eye to strength, sophistication and efficacy."

Nancy Luquette, EVP, Chief Risk and Compliance Officer, S&P Global, USA
The value of encouraging an atmosphere of security and risk awareness shared responsibility for cyber risk, and resilience to cyber risk will only increase as the year progresses. Leaders across the organization, including the board, the C-suite, and business unit experts, are more inclined to trust and support cybersecurity leaders who can get beyond a tactical, technical level.
Business executives require cybersecurity leaders to have a more substantial, strategic leadership role in the response. This new job is inherent to the need to advance beyond the function of compliance monitors and enforcers to better integrate with the company, manage information risks more strategically, and create an enterprise-wide culture of shared cyber risk ownership.
With comprehensive cyber-risk management, companies can create more intelligent, quicker, and more connected futures and spur corporate growth, which is why QualiZeal's cybersecurity services can assist you in quantifying and prioritizing your risks because we offer the industry's most comprehensive portfolio of consultancy and international managed security services. Till now, diverse businesses have received evaluations and security solutions from our industry-leading expertise, including crucial measures like zero trust. QualiZeal's cybersecurity services will act as a trusted advisor by extending your team, assisting with threat detection and response, and bringing your organization's security priorities into alignment to speed up business transformation.
Contact us immediately if you're prepared to revolutionize your company and manage risk with a team of experts in managed security services, cloud computing, and cybersecurity consulting from across the globe.